6. MATHAY's treasure (Mathay, France).
---
A jewelry ornaments dating from 1000 years BC was discovered by accident in the town of Mathay, Doubs. This set, which was in a ceramic urn, consists of approximately 2500 pieces.
Of these 2500 pieces, there are a thousand glass beads, gold or amber, 10 anklets, bracelets assortments and a bronze belt. All "very important for the knowledge of this period" was spotted in December 2013 by a metal detector user, who alerted immediately the museum of Montbéliard.
5. FROME's treasure (Frome, United Kingdom).
---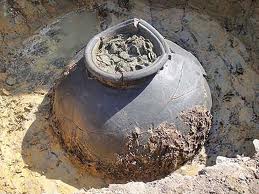 Frome's Treasure is a treasure of 52,503 Roman coins discovered in April 2010 using a metal detector by Dave Crisp, near FROME, Somerset, England.
The pieces were collected in a ceramic vase of 45cm in diameter. The set is dated the years 253 to 305. Most of the pieces are bronze and silver. This monetary deposit is one of the largest ever found in Britain.
It included the largest ever found set of coins issued in Carassins Roman usurper who ruled independently on Roman Britain from 286 to 293. The museum Somerset in Taunton, thanks to a grant from the National Heritage Memorial Fund, has acquired the treasure officially estimated at 320,250 pounds (€ 375,000).
4. Gold's medallion (United Kingdom).
---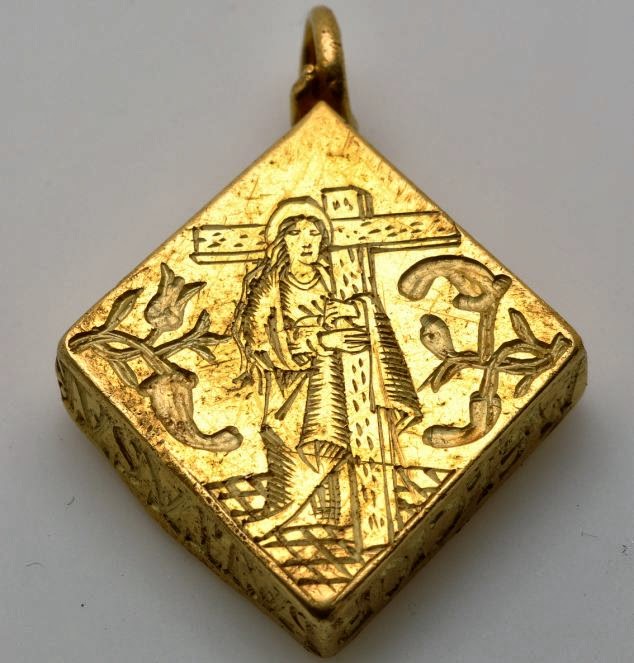 James Hyatt, a small English 3 years plays with the metal detector from his grandfather when he found an old treasure of five centuries in a field !
The object, dating from the XVI century, is a gold medallion. Experts say that there are only four copies of this jewel in Britain, and that could have belonged to the royal family.
The medallion is estimated at 2.9 million €.
Click on the link below to see the next treasures.