Welcome to Orobel, a professional in the buying and selling of gold for individuals and professionals. Since 1997!
Established in Belgium and Germany, Orobel is your partner in buying and selling gold. We offer our services to individuals and professionals from our websites and in our private offices.
Take advantage of our investment advice as well as online news on the gold and precious metals market. Take advantage of our professionalism in gold and precious metals trading for your purchases or sales.
From our website, have free access, without advertising and without registration, to our gold repurchase quotation and to our live gold and precious metals (silver, platinum and palladium) price pages.
Discover our services
We are at your disposal for all your requests concerning gold and precious metals. Whether you want to buy, sell or find out more before you start, Orobel is your partner of choice. And if you haven't found what you're looking for, you can always contact us for a tailor-made service.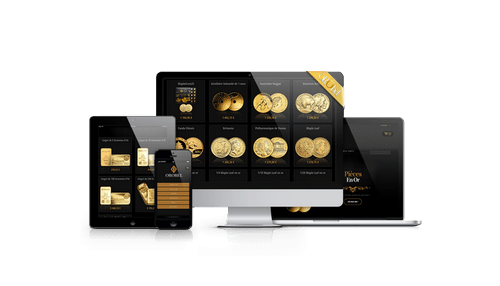 Buy gold quickly and securely
Our online store offers you a complete catalog of LBMA certified gold bars and investment gold coins carefully selected for their boursable quality. Our prices are updated in real time to allow you to set your purchase price for an investment at the best price.
Discover our customer reviews!
Your reviews are essential and push us to give the best of ourselves to give you the best quality service. You are our priority, thank you for your feedback!
*Our customers are mainly french, so maybe you will see only french review.