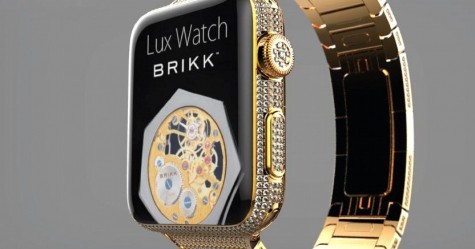 The Company Brikk has hitten hard by offering a high jewelery 24k gold Apple Watch ! Specificity, the watch is entirely set with diamonds !
A luxury watch set with diamonds !
The principle is simple : gold watches from Apple are disassembled, polished and made up again by hand to be set with high quality diamonds, both on the bracelet on the push buttons.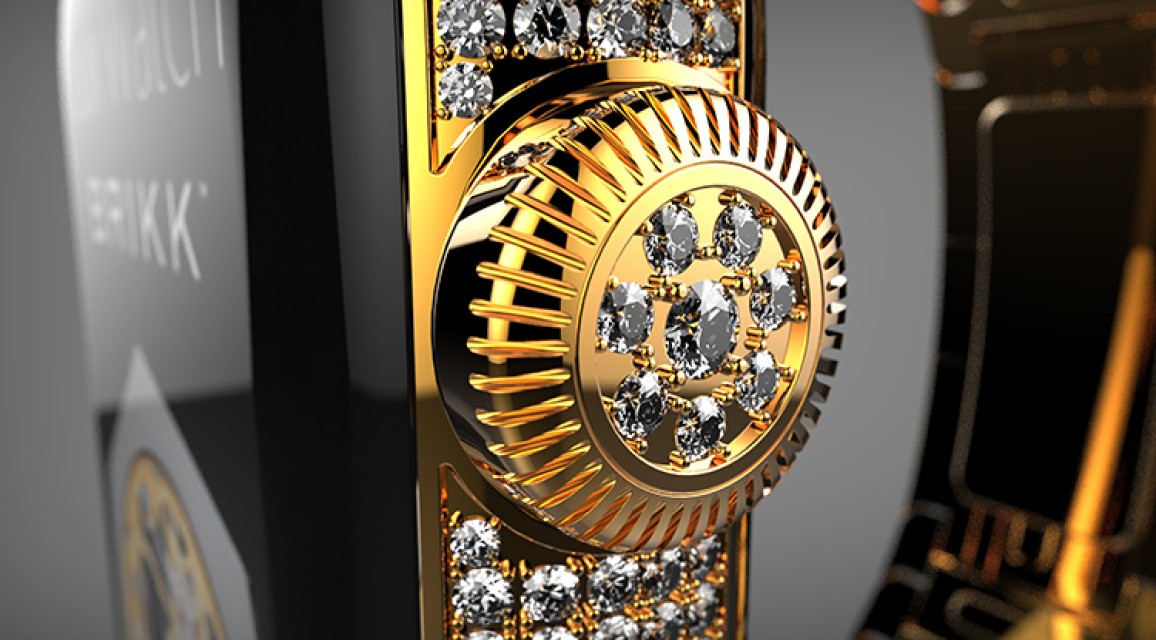 Like Apple Watch, two dials sizes are available (38mm and 42mm).
Luxury Watch Standard : leather bracelet, set with diamonds of 0.5 to 0.6 carats.
Luxury Watch Deluxe : Leather bracelet, dial set with diamonds of 2.00 carats to 2.30.
Luxury Watch Omni : gold bracelet set with diamonds from 11.30 to 12.30 carats.
The watch is available in 18K rose gold, yellow gold bracelet 24K and even in platinum.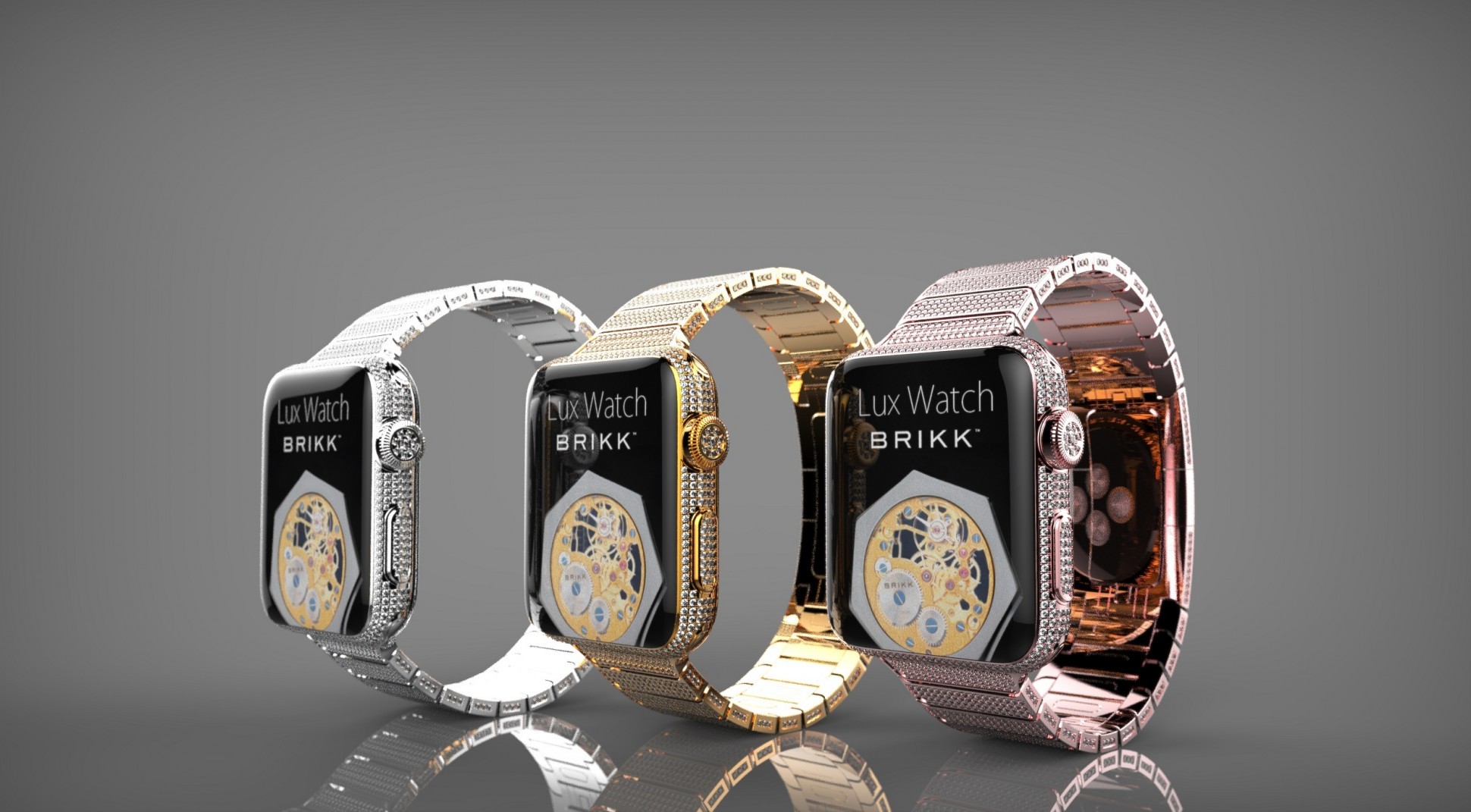 A sale price reserved for big-budget !
For the price, it will take a small budget to pay the standard model.
$ 7.495 for version Lux Standard Watch.
$ 11.995 for version Lux Deluxe Watch.
$ 69.995 for version Lux Watch Omni.
Brikk promises that each watch will be supplied with an aluminum frame Zero Halliburton and the interior is made of carbon fiber. In addition to a user's manual and accessories, certificate of authenticity of diamonds and a 1-year warranty will be included for each model.