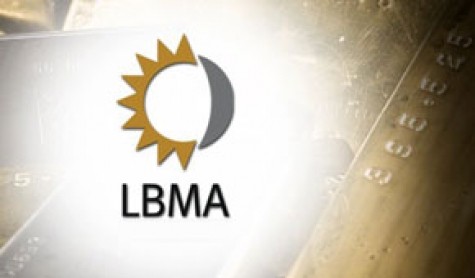 The Association LBMA (London Bullions Market Association) represents the main actors and their clients in the gold market worldwide, which is centered in London.
It's not a stock exchange by contract as the LME (London Market Exchange) in the basis metals
LBMA origins.
The LBMA was created in 1987 by the Bank of England, which at that time was the regulator of the gold market. The LBMA has taken over the role previously carried out by two distinctives organizations, the London Gold Market and Money Market, which dates back to the mid-nineteenth century.
The current composition of the LBMA incorporate over 140 companies including refiners, manufacturers, dealers and those providing storage services and secure support.
The LBMA represents those members, and thanks to its maintenance and publication of the List of gold ingot manufacturers or money "good delivery", this list has become the benchmark for gold and silver bullion in worldwide.
Often called the gold bars "good delivery" as international bullion (or "INTER" in abbreviated) because they are accepted and recognized worldwide.
To recap, the LBMA is an international trade association representing the London market for gold and silver bullion in the world level.
This includes the majority of the major players in the gold market and money,
The LBMA association is composed by :
Central banks

Investors from private sector

Mining company with gold and silver

Producers

Gold and silver's refiners and manufacturers of gold and silver and other precious metals sometimes.
The Association LBMA covers a number of areas. His most important core activities are :
The refinements of standards

Sales literature and the development of good business practices.

Maintaining the list of issuers and manufacturers of gold and silver bullion "good delivery"

The accreditation of new refineries

Regular monitoring of accredited refiners.
For more infos : http://www.lbma.org.uk/about-us
The LBMA has evolved is the last time and that was fixing up the separate will be integrated into the LBMA association.
For more informations :
http://www.businesswire.com/news/home/20150320006008/fr/#.VR98n_msVik