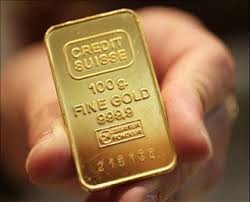 Switzerland has a great history with gold.
Before paper money, people used gold and silver for barter. Gold and silver later served as collateral for the bill and then paper money.
Initially, there were no banks as such. It was commercial companies who have specialized in financial product to become banks.
Some are very old as Bank BANK LEU (1755), Lombard Roche (founded in 1787) and Dreyfus (1815) Wegelin (1741) and Rahn & Bodmer (1750) And cella are still active Lombard Odier Darier Hentsch (1796), Pictet (1805), Mirabaud (1819) and Bordier (1844).
The history of Swiss banks is closely linked to gold, fiat money and the bill of exchange.
Along the watch industry, it created the environment for the emergence of large gold refinery is born.
VALCAMBI with a capacity of 1,400 tons per year No. 1 worldwide
METALOR with a capacity of 650 tonnes per year N ° 2 worldwide
PAMP with a capacity of 450 tons per year No. 5 worldwide
ARGOR-HERAEUS with a capacity of 400 tonnes per year N ° 7 worldwide
JONHSON-MATTHEY Zurich with a capacity of 250 tonnes per year N ° 9 World

Ash and Metals and PX precinox whose refining capacity is not known.
The banks have also issued bullion to their names as Credit Suisse bullion, bullion or even the UBS Bank Leu and Swiss bank corporation
They were always stamped the stamp of the partner refiner. Nowadays, most of the Swiss Bankers stopped issuing bullion or ingots in their names.
Banks have also bought gold refineries as UBS which bought in 1974. ARGOR Argor Heraeus then teamed.
You should know that all bullion products in Switzerland are certified LBMA. Switzerland is the country with the largest gold refining capacity in the world
In 2011, the annual volume imported in Switzerland was 2,700 tons.