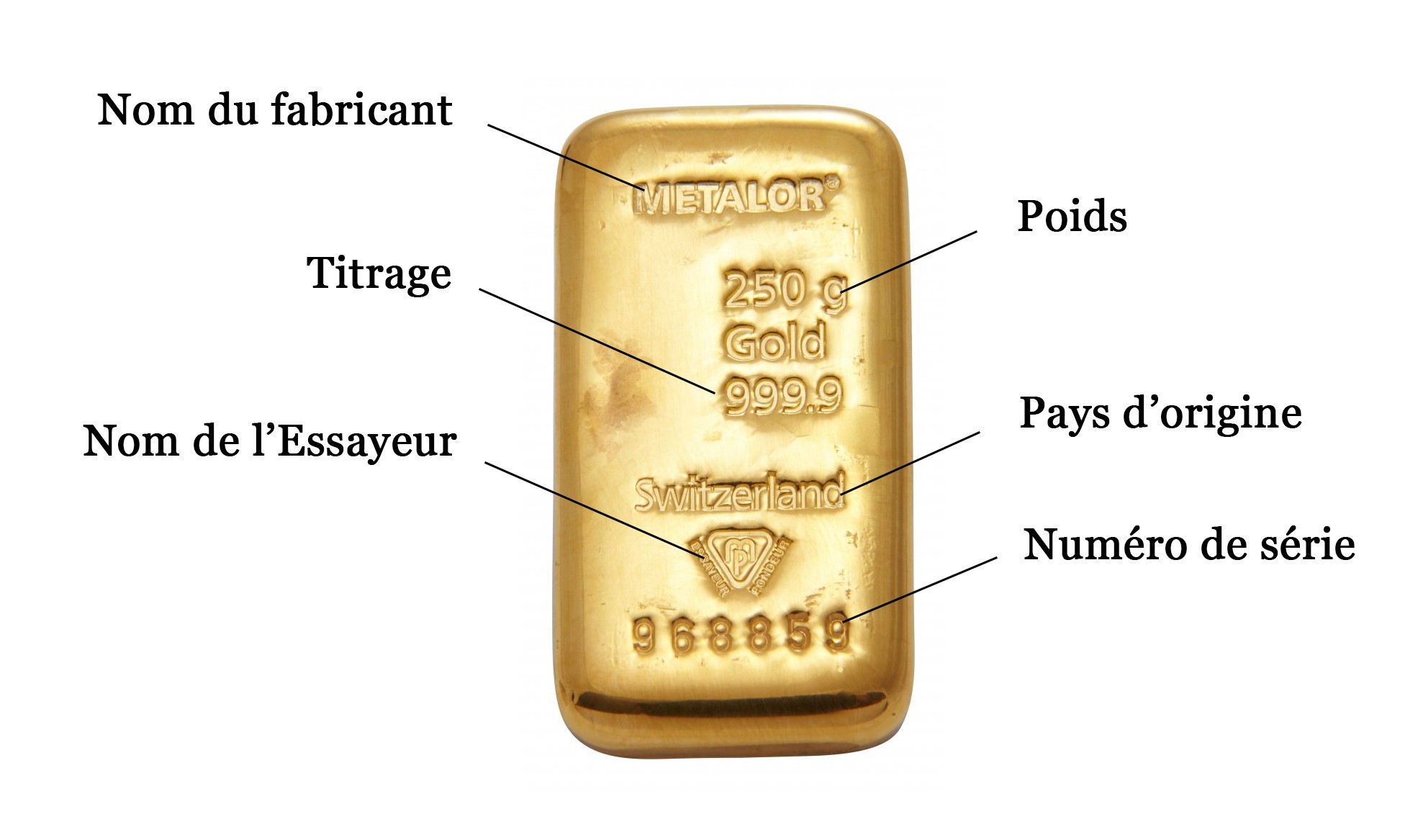 Once again, earning it the gold and only gold and bullion without a certificate, is worth absolutely nothing. At Orobel, a French ingot or another as the most ancient known as punches Caplain Saint André, precious metals and bullion Company Comptoir Lyon-Alemand-Louyot & Co. or The Elders Facilities Leon Martin and others which we will soon a list.
If you own a bullion or a gold bar without authenticity and assay certificate or test report, in Orobel, you are able to negotiate and sell your bullion exactly the same price as another.
As the hallmarks are legible, we weight with its titration that is engraved and stamped. By this fact, we are able to make again a new virtual certificate for your gold bar or bullion. 
In order to know the exact quantity of fine gold in your bar or bullion, we make the calculation as follow :
Weight x Titration
example :
999,83 gr x 99,42 % = 994,03 gr
With this weight, it's like if you have the real assay and authenticity certificate in front of your eyes !
Then, we calculate the purchasing price by multiplying this new weight with our fine gold purchasing price.
If you want to keep the certificate of your French ingot, we will take just a copy and let you the original.
A certificate or test bulletin misplaced, damaged or corroded by moisture, gold bullion may find themselves without the certificate that normally accompanies it. This does not change its value, we have a spectrometer which give the possibility to check the purity of your bullion, even if hallmarks were illegible or difficult to read.
A scratched or damaged ingot does not change its value, we simply check its weight.
It also allows us to check and buy bullion with titles non-usual. We do not need to redo a certificate and we expect no fees, just those of our brokerage and our commission.
---
All news and infos about gold on 
[button type="info" target="_blank" link="http://orobel.biz/en/info/news.html" icon="info-sign"]Orobel.biz[/button]