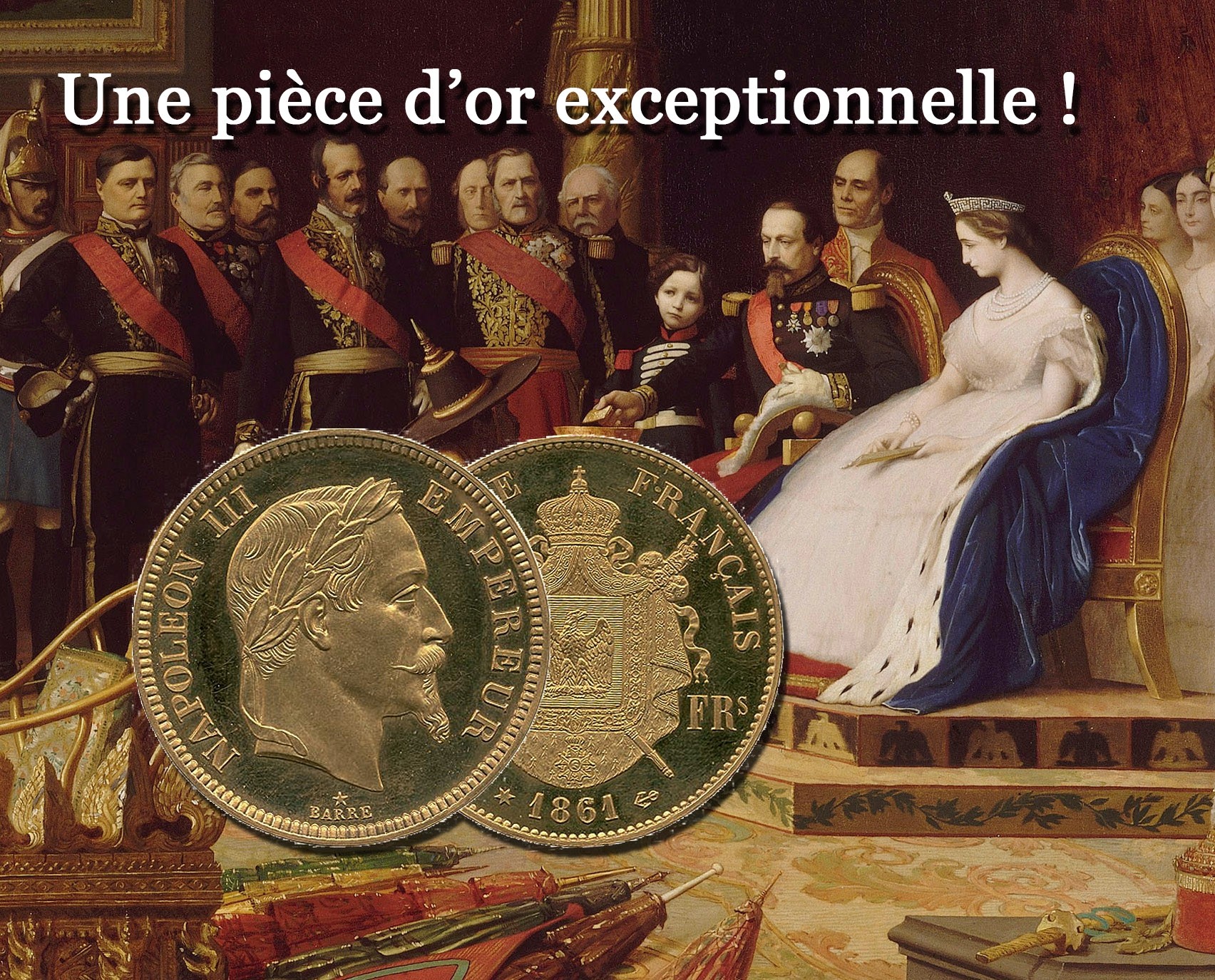 Napoleon gold coins are very common gold coins in the gold market. Among all gold francs napoleon minted, sommes are very rare and highly sought by collectors. Here is an exceptionnel 100 francs gold coin !
Seeing the title of the article, you are wondering which gold coin it can be. We are talking about the 100 francs gold coin Napoléon III laureate head from 1961.
This gold coin was minted in Proof quality with a smooth edge.
 

Coins are called Proof quality when the blank (piece of metal which will be hit the coin) and corners which will struck the coin have been polished. Proof quality coins are minted for the needs of officials and collectors.

 
This specimen is a presseriez with special features.
Unusual marks on the gold coin.
---
Usually, some marks are appended on coins, to indicate the director of the engraving workshop at the time or the coin was minted. for example include bee, boat anchor, or a hand.
Instead of the bee symbol which has to be indicated in the coin, above the name of the engraver Barre has been hitten a 5 branch star.
Moreover, there is no letter making reference to the mintshop. It has been affixed instead a 6 branch star.
What is the price of the 100 francs gold napoleon from 1861 ?
---
This specimen graded MS65 (Proof Quality, uncirculated) is estimated and quoted at € 100 000 on the book of French coins 1789-2015 Editions Victor Gadoury.
The coin was sold during an auction at home Palombo in Marseille in April 2005. No indication of the amount realized from the sale.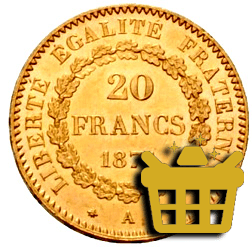 [button type="info" target="_blank" link="https://www.gold-buying.be/shop/fr/pieces-d-or/12-napoleon.html" icon="info-sign"]Buy 20 francs gold napoleon[/button]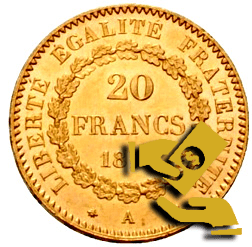 [button type="info" target="_blank" link="http://orobel.biz/outils/devis-rachat-or-gratuit-sans-engagement.html" icon="info-sign"]Sell 20 francs gold napoleon[/button]
---
All news and infos about gold on
[button type="info" target="_blank" link="http://orobel.biz/en/info/news.html" icon="info-sign"]Orobel.biz[/button]
Follow and track the gold and precious metals spot prices in realtime by visiting our page
[button type="info" target="_blank" link="http://orobel.biz/en/all-precious-metals-quotes-chart-price-realtime.html" icon="info-sign"]Orobel.biz[/button]