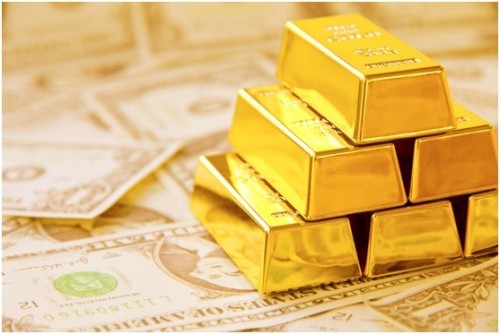 Would you start to stack large quantities of gold bullion if we asserted that the price of the metal reached about $ 2,000 an ounce in your local currency ?
Good outlook for the gold price.
---
Angus Geddes is one of the first Australian analysts who predicted that the price of gold would reach $ 1,000 an ounce. This was the case in 2005, the day the yellow metal was stabilized at $ 536 per ounce.
The price of gold has pushed through the $ 1,150 an ounce on Thursday. Angus Geddes argues that there is a good chance that the European Central Bank will extend its quantitative easing program, which will continue to drive up the price of gold in euros.
It is the side of those who believe that the Federal Reserve will hold off on interest increases, despite the rhetoric of Janet Yellen. There could be more monetary easing from Washington.
Fat Prophets is targeting for the price of gold above $ 1,350 an ounce or even $ 1,500 an ounce in the medium term. Prices are likely to reach higher levels in other currencies, including the Australian dollar.
Angus Geddes said:
"A significant revaluation of gold would of course have significant consequences for mining producers"
Late last week, the major North American players have seen sharp increases in their share prices. Thursday Newmont Mining rose 8% in a single session.
The decline of the dollar in favor of gold.
---
Angus Geddes argues that, with the decline of the dollar, rising gold prices will be even more pronounced.
"I think, however, with the sharp rise in gold prices, we could see gold prices in Australian dollar ($ AUD) AUD $ 2000 an ounce within six months."
Some become less stale at the end of the week, with the North American action overflow into the local market.
Friday action Rand Mining (RND) increased 12.5%.
Friday action Tanami Gold (TAM) has increased by 10% from 4.2 to 6.6 cents.
The action St Barbara (SBM) increased over three consecutive days, from 81 cents to 91.5 cts.à from 81c to close the week at 91.5c.
Genesis Minerals (GMD) acquired two West Australian project since early 2014. The drilling of a resource would complete a study of mining at the end of the year. The shallow drilling did receive 13m grading up to 6 grams / tonne gold.
When Russia is trying to accelerate the production of gold, with several large projects revived. One of them, Sukhoi Log southwest of Siberia is known as "the largest gold deposit in the world" with at least 32 million ounces. In the 1990s the project was the subject of a feasibility study by former Star Mining (whose directors included a Malcolm Turnbull Bligh and former NSW Premier, Neville Wran the end). One wonders if our new prime minister still has the occasional daydream about those 32 million ounces.
---
All news and infos about gold on 
[button type="info" target="_self" link="http://orobel.biz/en/info/news.html" icon="info-sign"]Orobel.biz[/button]