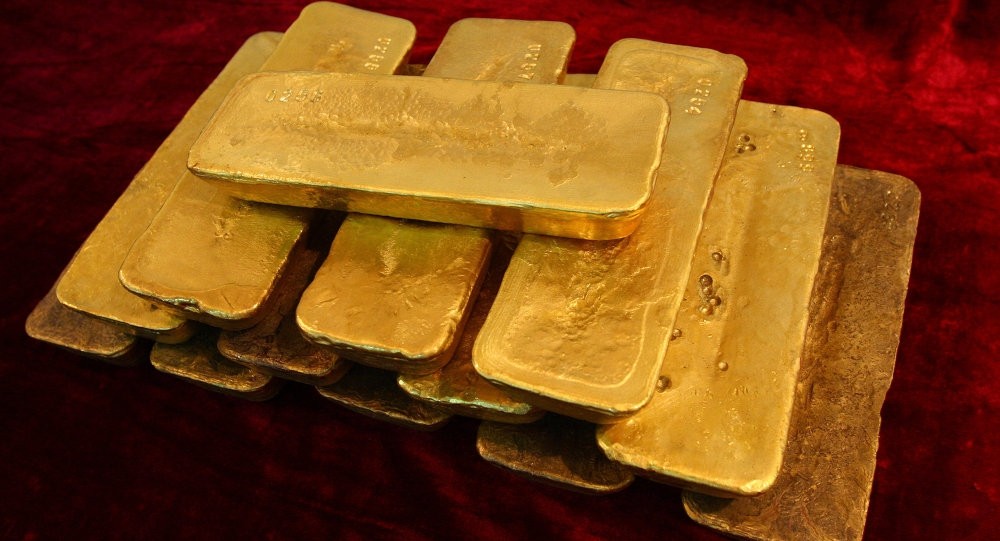 European central banks withdraw their gold from the Federal Reserve of the United States (EDF), including precious metals stocks fell sharply lately.
Decline in gold reserves of the Federal Reserve of the United States
---
Gold stocks of the Federal Reserve of the United States (EDF) fell to the lowest level in decades, foreign countries, including the euro area have gradually withdrawn their gold, previously entrusted to the EDF . The repatriation process is conducive to the global economy, says US economist Lew Rockwell.
The president and founder of the Ludwig Von Mises Institue said:
"The Fed and the supporters of his economic policies say that gold plays no monetary role. But why is it then so much gold stored at the Fed, although it this is not as gold belonging to America, but also in other countries? A report that empires had the habit of keeping gold at home of their colonies or dependent countries "
The decision of foreign governments and central banks in Europe to withdraw gold from the New York Fed obviously not too pleased Washington but was very important for the independence of the countries concerned.
"Some even fear that some have disappeared or bullion that gold could be pledged. It can always ingots that are in their place, but who knows to whom they belong today. But it 'is already another question. I think it is quite natural that Germany, Austria and other countries have decided to repatriate their gold "
A added Mr Rockwell. According to the economist, the gold repatriation process will impact positively on the entire global economy.
Germany was the first country to have claimed some of its gold bullion entrusted to EDF of New York. The Netherlands and Austria followed suit.
Read also : the global demand for gold from central banks in the 2nd quarter 2015.
What impact on the price of an ounce of gold ?
---
The gold was trading at 1105.5 per ounce US dollars after the first auction on the London market (+ 0.7 dollar against the fixing fixing yesterday afternoon) and 977.1 euros (+ 0.7 euro).
This Thursday, September 17, the US Federal Reserve met to discuss the future of interest rates. The decision was made on maintaining a low of 0-0.25%, but views differ widely and many are betting instead on the December meeting.
In this context, the performance of the US federal government bonds to 10 years remained stable at just below 2.20%. A level that is still below the 2.50% avoisinés in the month of June
Gold is sensitive to changes in interest rates to the extent that it yields no coupon, unlike rate products. Any rise in bond yields tends to induce disinterest of investors vis-à-vis gold. But in this case, the current focus on short-term rates is debated, allowing Oz to continue.
Read also : understand how the gold price works.
---
All news and infos about gold on 
[button type="info" target="_self" link="http://orobel.biz/en/info/news.html" icon="info-sign"]Orobel.biz[/button]