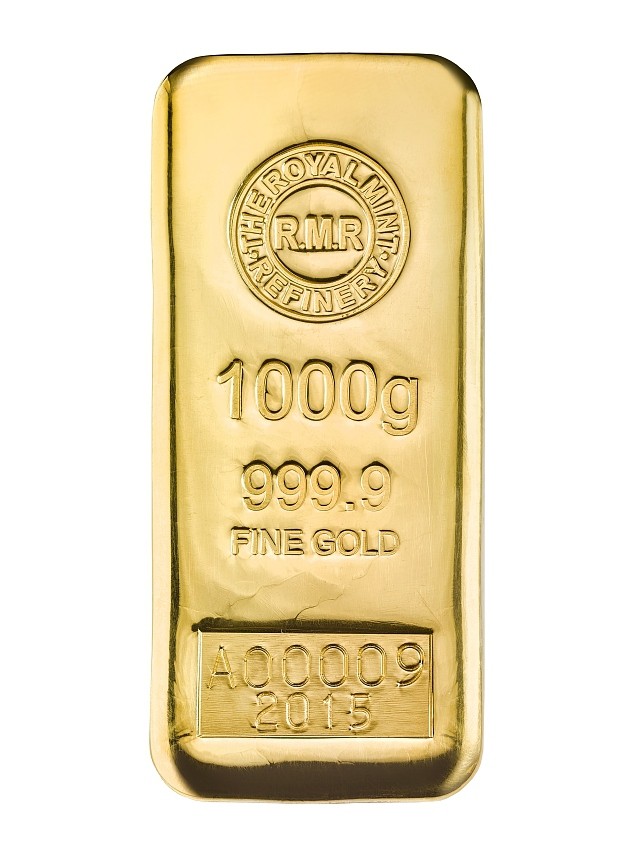 The Royal Mint has increased its range of gold bullion to include gold bullion 1 kilo sank. The value of a gold bar of one kilo of the Royal Mint is £ 25,000.
What is the size of a 1 kg gold bar ?
---
The gold bar of one kilo is very small, due to the high density of gold.
The size and dimensions of the new Royal Mint 1 kilo gold bar are : 11.8 cm long, 5.3 cm wide and 0.8 cm thick.
This corresponds approximately to the size of an iPhone 5 !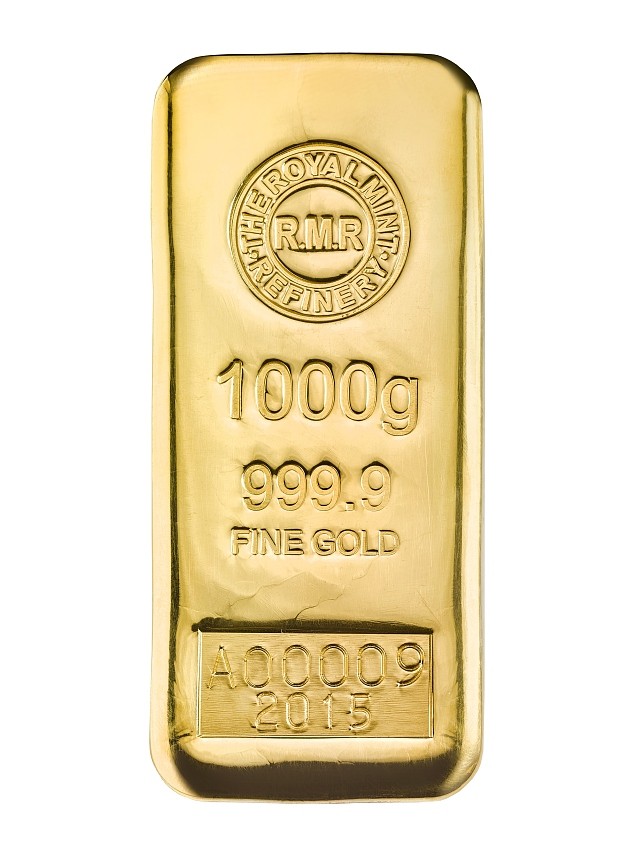 What is the price for a 1 kg gold bar ?
---
Depending on the quotation of the 1 kg gold bar, the price of gold bullion from the Royal Mint is today is between £ 24,000 and £ 25,000.
The price of 1 kg gold varies a lot. if you look over the historic gold price, we find that the price of kilo of gold increased from x to y

What is the Royal Mint ?
---
 
The Royal Mint in English is the organization responsible for the striking of the British currency, the pound sterling. It is also responsible for the production of circulating coins, commemorative coins in gold and official medals.
The Royal Mint has existed for over 1000 years and premises, located near Cardiff Airport are kept by the Ministry of Defence.
How to buy a 1 kg gold bar ?
---
Commissions from mints are relatively high and does not represent the real value of one kilogram gold bullion.
Rather than making a purchase of a gold bar in France bank or directly to the Royal Mint, you can obtain gold bullion a kilo LBMA certified with Gold Buying counter and specialists such as Orobel to purchase based on the value in real time during the spot.
The Paris during the CPOR stopped during the day and does not give a real value of gold bullion at the present time. The live gold price provided by Orobel meanwhile is updated every 5 minutes.
---
All news and infos about gold on 
[button type= »info » target= »_self » link= »http://orobel.biz/en/info/news.html » icon= »info-sign »]Orobel.biz[/button]