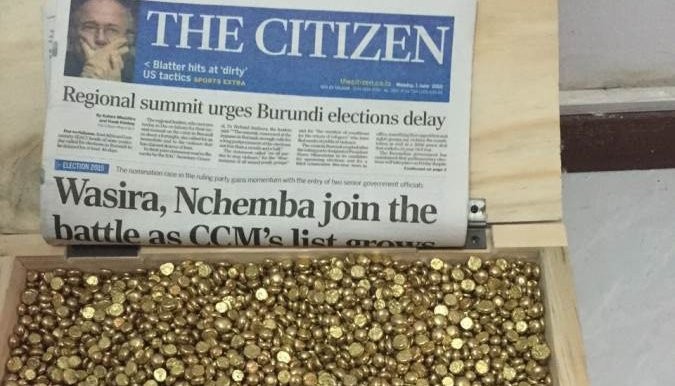 African gold dust scams and precious metals tricked hundreds of people worldwide.
Scams African gold dust and precious metals tricked hundreds of people around the world, not just the poor and ignorant people getting ripped off and relieve their economies but also many businessmen have turned bankrupt and lost their wealth.
I saw more than a cry in my office and I am still unable to understand why people fall into these scams on gold. Fraudsters are mainly West African countries such as Guinea, Sierra Leone, Ghana, Nigeria, Benin, Ivory Coast, Senegal, Cameroon, Mali and Burkina Faso to do list a few. Tanzania, Kenya and the countries of equatorial Africa do not seem immune to such practices.
The scammers always use the telephone numbers and mobile numbers which are not traceable. Victims usually come across such scams unsolicited emails and sms or false mining sites. Buyers often think wrongly have a good knowledge and good relationship in Africa.
The scammers say they are in possession of gold dust or gold bullion or other precious metals that are sold to nearly 20% to 50% cheaper than the market price and this way the buyer has the opportunity realized extraordinary profits. In addition, they announce mostly significant quantities.
They fake well be aware that large quantities of gold or precious metals are difficult to extract, store and hoard. This is hard work, energy and money. In all African countries, there are expatriate businessmen from all backgrounds with the resources and logistic facilities which have no difficulty in doing business and control.Fraudsters provide all certifications, licenses, insurance papers, certificates, invoices to vendors who are all wrong, but nothing more than a « Photoshop » creating these documents.
They put the conviction to believe in the purchaser that the seller in Africa is a real person and as gold or precious material exists.
There is always an initial amount that the buyer will have to pay for registration, tax, paperwork, etc …, which can vary from a few thousand dollars to sometimes incredible amounts.This money will never be returned to the buyer and ultimately the buyer will never see gold or so once customs in Europe, gold will be cleared once just wrong.
Never go to Africa to conclude such agreements which are in 99% of cases of scammers with unknown exporters.
Never send money especially to these swindlers, they will ask for transfers by Western Union or Money Gram.
They do not need money, because if they have gold, gold is money !
And that is everywhere the same for funds from the African bush for any program.
Like every crook, they just need a « pigeon ».
Never disclose your personal information, bank account, passport copies to the scammers.
Always check each of the numbers of documents by telephone if you are tempted to do such business transactions with the alleged fraudsters.
The victims forget to think where these exporters got their first gold and why do not they sell in the real market !
Gold or precious metal is money everywhere ! Regardless of its form and composition. The industries of Gold and precious metals across the continent Africans are severely disabled because of unstable and often corrupt governments.
Consequently, victims are unable to pursue their lost money and even Interpol can not do much to help in this situation.
We do not do research to find suppliers and we do not recommend any person to suppliers.
The information for doing business in any African country can be found with the respective ministries of the countries, by the Chamber of Commerce and the embassies of the countries you want to do business.
This item is here only to the prevention of fraud or warn people everywhere against fraud and scams in the trade in gold and precious metal
Nous vous proposons un catalogue complet de lingots et pièces en or d'investissement. Nos lingots sont issus de fondeurs certifiés par la LBMA, et nos pièces sont analysées par notre équipe pour vous garantir une qualité boursable.