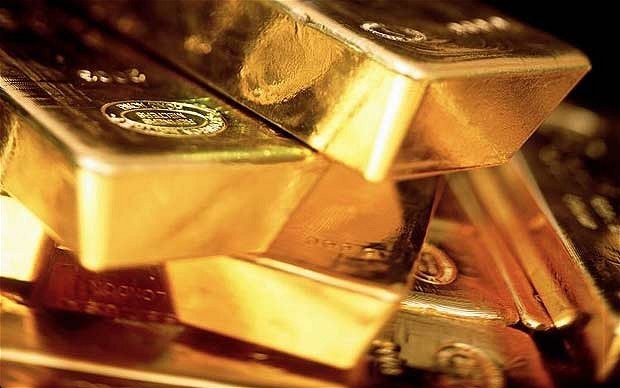 The price of an ounce of gold fell at the end of Wednesday while the dollar recovered lost ground against the euro. The uncertainty on the timing of a rise in interest rates from the Federal Reserve has kept prices within a narrow range.
The US dollar price and waiting for interest rates hike unfavorable gold price.
---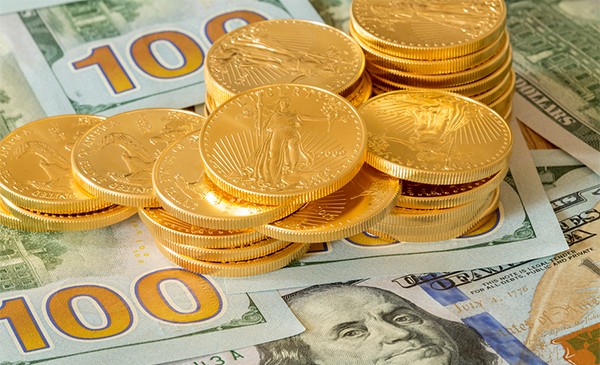 The USD dollar regained its earlier market losses against the single currency of Europe, the euro. Traders are awaiting the outcome of the meeting of the European Central Bank on Thursday.
The price of an ounce of gold in dollars fell 0.6% to $ 1168.76 an ounce, and reached its highest at $ 1179.20 today. Contracts in US gold futures for December delivery fell US $ 9.60 an ounce to $ 1,168.10.
The fact that US interest rates are expected to increase this year will contribute to lower gold prices and pressure to a low of 5 and a half years in July. But a series of US data and concerns about the weakness of Chinese growth have fueled rumors that the decisions of the FED should be postponed
Rising interest rates tend to weigh on trading in gold because they raise the cost of holding assets with no returns while supporting the dollar, in which gold is usually negotiated.
Read also : Why follow gold price's variations ?
Georgette Boele told ABN Amro:
« Higher rates in the US will support the US dollar against the euro, so the price of gold in dollars will be mostly affected by expectations about the Fed »
Evolution of gold price in ounce and precious metals prices.
---
The price of an ounce of gold now remains near its Mobile Average 200 days at a rate of nearly $ 1 $ 175. Some expect a stronger rise, although trading volumes may be low before the BCE meeting on Thursday and the Fed next week.
Read also : understand how the gold price works.
It is unlikely that the ECB adjusts its asset purchase program to 60 billion euros in October, but investors believe it may refer to more stimulus later this year.
Other precious metals:
Silver price was down 1.5 % at $ 15.64 an ounce.
Platinum price was down 1.6 % to $ 998.74 an ounce.
Palladium price was down 2.7 % to $ 672.97 an ounce.
The Lonmin platinum producer foresees a rights issue 400 million new shares and conduct a planned restructuring to cut 6,000 job.
---
All news and infos about gold on 
[button type= »info » target= »_self » link= »http://orobel.biz/en/info/news.html » icon= »info-sign »]Orobel.biz[/button]