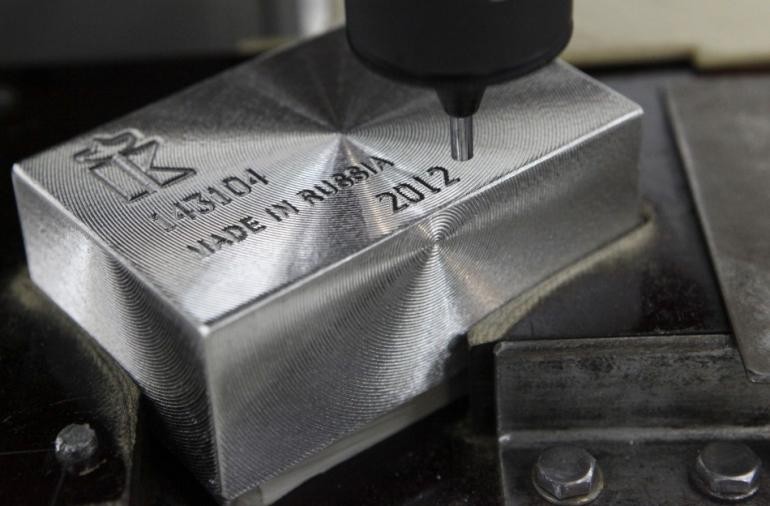 More rare than gold, palladium ignited industrial and speculators in the 2000s Produced mainly come from Siberia by sites built under Stalin … Travel in a strange paradise.
Welcome to Norilsk, the largest mining and metallurgical town north of the Arctic Circle. Buried under snow eight months a year, this land of desolation Siberian conceals made considerable mineral wealth: some gold and silver, but especially palladium. In early 2000, the precious metal of the family of PGMs ignited the markets.
Within a few months, its course flew from 200 dollars an ounce to over 1000 dollars.
At the origin of this outbreak, Russia, the source of three quarters of the global supply, which left some doubt about its ability to supply the demand. Anything that affects or indirectly palladium falls in Russia's state secrecy and this market is shrouded in mystery.
The palladium market was in the 2000s through a tumultuous decade than all other precious metals. Although it is difficult to imagine today, the price of palladium was at the beginning of this century above that of platinum. While the price of gold and silver still seemed to stagnate in the early 2000s, the palladium climbed sharply.
Who sell, who buy, at what price, in what quantities ?
---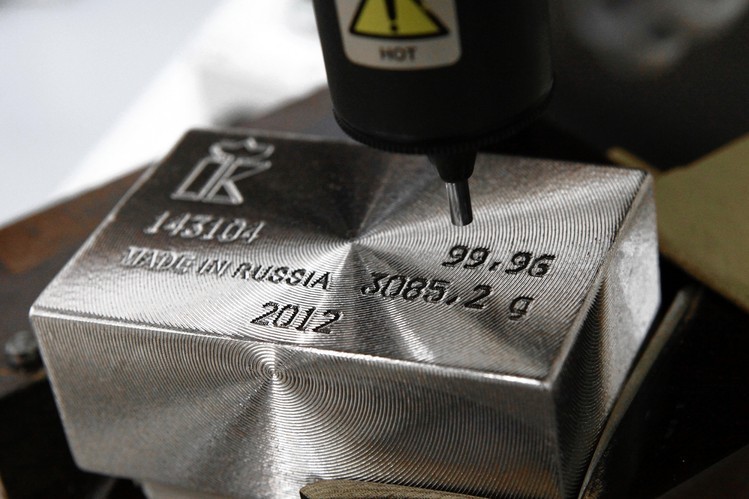 Unlike most commodities, transactions do not take place in specialized markets in London or New York. Intermediate – traders and processors (Engelhard-Clal, Johnson Matthey), Swiss banks (UBS, Credit Suisse First Boston) and South Africa (Standard Bank) – met in the London Platinum and Palladium Market (LPPM).
Formed in 1987, the association of "gentlemen-traders" organizes and sets only the rules in the market for platinum. In fact, its mission is to determine a price based on supply and demand. A precious metals specialist Credit Suisse First Boston says:
"It is a very small market with few players, Speculative, where everything is very discreet"
The markets of gold and diamond, yet very sensitive, could almost appear as a model of transparency …
Russia, the main source of palladium ore.
---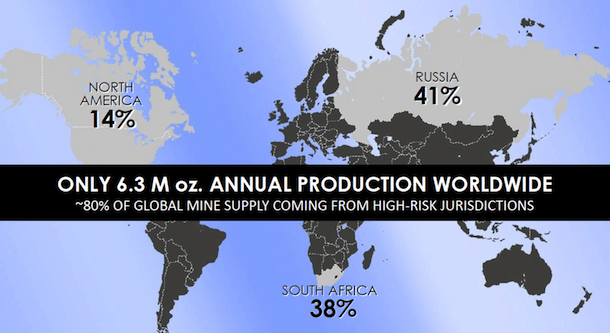 In 2007, Russia was the largest producer of palladium with a global share of 49%, followed by South Africa, 36% and North America 12%. In fact, most of the palladium is extracted from copper ore and nickel. Production currently hovers around 225 t / year.
In Russia, far from Moscow, palladium secret of its origins. A Norilsk precisely, a former Stalinist gulag. Its prisoners gave the first pickaxe in mines, laid the foundations of the plants. In this factory town, more than 200 000 people live in the extraction and production of non-ferrous metals.
The palladium in the production process is long. After extraction in huge mines in open pit and underground, ore is loaded into a boiler and then treated by electrolysis. Is then obtained cobalt and nickel, and a residue which will extract the PGMs which palladium. Palladium represents only a tiny part. Its concentration does not exceed 0.00000016%, 1.6 grams to 10 tons. A small content but three times that of South African minerals, the other palladium production area.
The four source of Palladium Demand.
---
Autocatalysts (49%). Palladium used in combination with platinum and rhodium, to accelerate the transformation of the toxic products of fuel combustion (carbon monoxide, nitrogen oxides) into less harmful compounds: carbon dioxide and water (cf. Platinum) . A catalytic converter contains about 3-5 grams of palladium, in large part recycled when scrapping vehicles.
Electronic and electrical industries (16%). More than 33 tons of palladium are consumed annually, sometimes alloyed with silver or nickel, in the manufacture of multilayer ceramic capacitors and connectors. These capacitors are found in consumer electronic components: mobile phones, computers, fax, on-board vehicle electronics, etc.
Dental prosthesis (12%). Main use before the advent of catalytic converters in the form of various alloys with copper, silver, gold or platinum or zinc.
Jewelry (15%) where it is used for example in the composition of the white gold, gold alloy, palladium (4-5%) and nickel.

Why palladium price has gone wild in years 2000 ?
---
 
As the bubble in technology develops, a tantalum shortage pushed many mobile phone producers to turn to palladium, so much cheaper. The arrival of this new demand in the palladium market was blazing its course.
Ford, which manufactures catalytic converters require the use of palladium was afraid that would come out of stock threaten its production and, in a panic, bought large quantities of palladium, resulting in a surge in its price up to over $ 1,000 an ounce.

The use of palladium in the manufacture of mobile phones was quickly replaced by an alloy of silver, and the excess supply in the palladium market led to a collapse of the price that forced Ford to report a financial loss billion.
Russia, however, continued to dispose of its palladium reserves accumulated in the Soviet era, throughout the years 1970 and 1980. The price of palladium finally reached a record low in spring 2003, so around 150 dollars. Due to strong sales in Russia, it took over two years for the price of palladium to know a new thrust to the upside.
Read also : why rhodium has increased up to 235 millions dollars per tons ?
The price of palladium resisted around $ 400 an ounce. Then an energy crisis Abatta on South Africa in January 2008, the country declared a state of emergency when the power grid instability threatened the country of widespread power outages. The palladium market players were worried of a possible stock shortage in the long term, and its price increased sharply up to 600 dollars per ounce.
The trend eventually overthrow in March, the South African government promising to better serve the mining electricity companies. The price of palladium is destabilized for a few months before collapsing in July 2008. Traders then pulled the price down until it again reaches 160 dollars per ounce in December.
The price of palladium was then registered an impressive rebound in 2009 and saw its price double. Being a vital industrial resource, the white metal climbed parallel to copper prices throughout 2009, while market concerns subsided. The rising price of palladium was also supported by the creation of a new ETF in the US : PALL.
---
All news and infos about gold on
[button type="info" target="_self" link="http://www.orobel.biz/en/info/news.html" icon="info-sign"]Orobel.biz[/button]